So in part 3 of the twin bed project; Working on drawers now for the twin bed.
I used my new Kreg drawer mount Jig to mount the drawers onto the bed. What a great little jig that is, a real-time saver.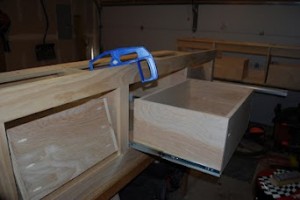 The drawers were pretty simple to make. I made them out of plywood with a hardwood bottom. I used pocket holes for all of the joinery on these.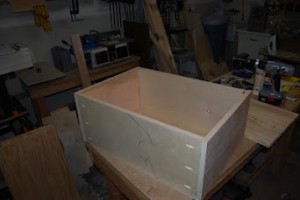 For the face of the drawers I use pocket holes to anchor the two boards together, and then sanded and finish cut to length.