I recently purchased an oscillating spindle sander.  The WEN spindle sander #6510 (so far) has proven to be an excellent purchase.  This sander has a lot of things going for it.  A solid tabletop, multiple spindle sizes, and an amazing price!  One thing to note on this sander is that it appears to be manufactured by a company that sells it under many various brand names.  Triton, Shop Fox, Rockwell to name a few.  This is only a guess mind you, but when you look at the specs, and pictures of the actual product they look identical to me..?  I chose the WEN Oscillating spindle sander model as it had the lowest cost (amazon) and again appears to be the same identical product as many of the others selling it.

Features
Includes a good size table top 15″ by 11.5″ in size
Has a 1/2 hp motor which is strong enough for most applications
Include six different sized spindles, and starter sand paper
Intuitive storage space for all your spindles and nut tightening wrench
Safety switch key for protection
1.5″ Dust Port
---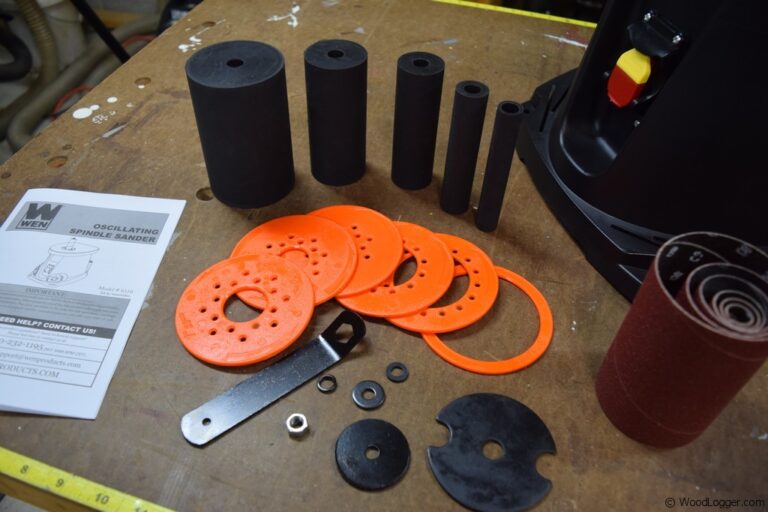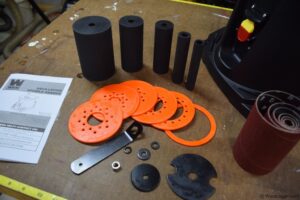 The sander is able to use six different size sanding spindles.  It includes everything you need to get started.
---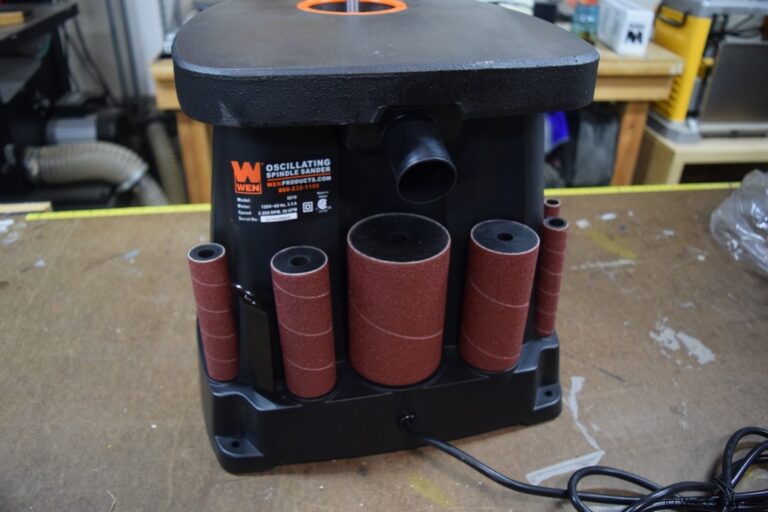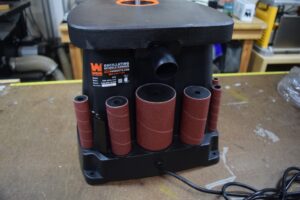 The WEN spindle sander has a handy base that allows for storage of the spindles, and tightening wrench.  The sander also includes a sawdust exhaust port.
---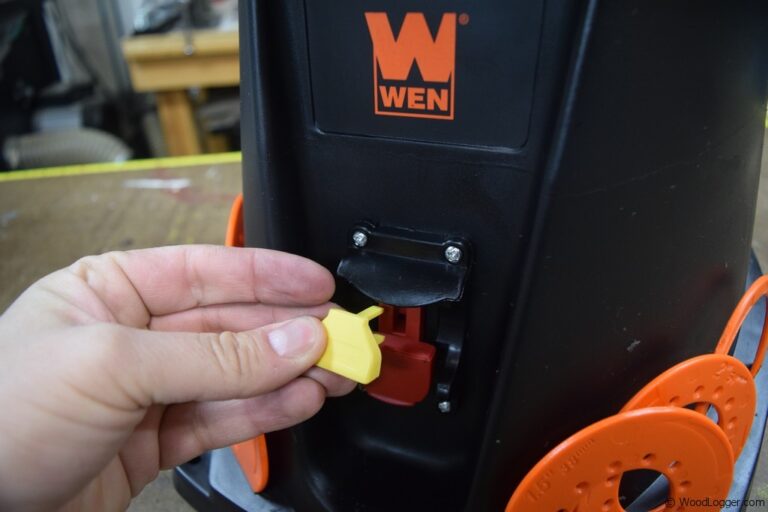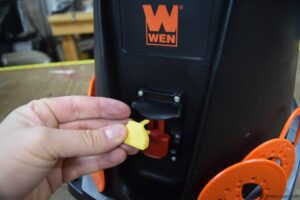 The WEN spindle sander includes a safety key in the front and slots in the base to hold all of the throat plates.

---
Assembly
The assembly of the WEN Oscillating Spindle Sander was super simple.  Included are instructions that actually make sense.  The spindles slide easily on and off and are secured with a lock nut.  The sandpaper slides on top of the spindle.  Lastly you'll put a size matching throat plate on the table.  You can easily assemble this in less than 15 minutes.
---
Summary
I really like the WEN Spindle Sander Model 6510.  This spindle sander is easy to assemble, use, and includes a great variety of spindles.  It's well priced for what is included and should last for years.  The heavy cast iron table just looks and feels solid.  My only criticism is that this product appears to sold under MANY names.  So you need to do a little shopping to ensure you get the best price.
Looking for more information?  Check out the WEN Spindle Sander 6510 Spindle Sander Manual
---