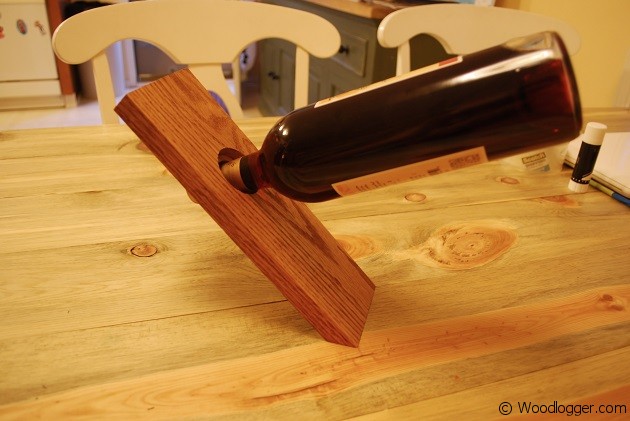 I've seen a lot of these wine bottle stands, on some other sites. I've never made one till now because, well.. I don't really drink wine. My thought on that changed though recently when some friends of ours who drink wine recently bought a new house and I thought it might make a cool house-warming gift. Also, I wanted to see if it would work with 2 liter bottles. I used some scrap oak boards and decided to give it a shot. What a fun and simple little project this turned out to be. The cool thing about these is you can be as creative as you want, or do as I did and just go for simply elegant. Either way you'll enjoy the outcome of these. There extremely easy to make and make great gifts.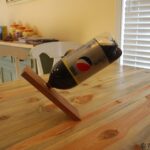 I have included a simple project plan of the one I made. You will probably have to play around with the location of the hole for different bottle sizes. I also experimented with laying a larger hole inset to the smaller one. I made a few test boards to get the results I wanted. Oh and be sure to take a look at my list of other free project plan sites.
Also check out "my attempt" at putting a video together on how to make this below.
Materials
Not a lot for this one. I used a single board that I was able to pickup at Lowe's.
(1) 1″ x 4″ x 4′ – I used Oak. You can make 4 of these with this size board.
Milling & Assembly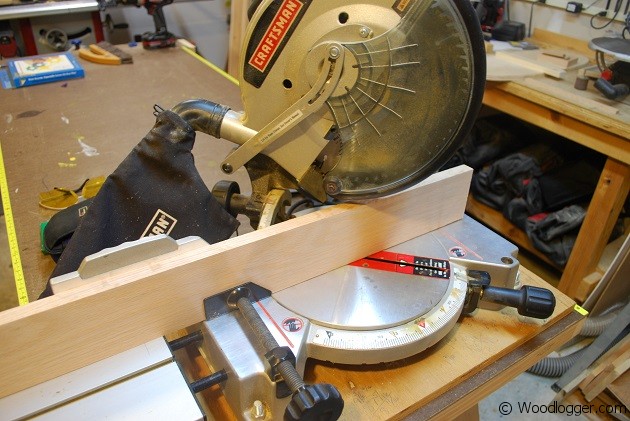 When it came to cutting these. I used my miter saw and cut them at a 45° angle.
You may want to experiment a bit with the lengths and hole placement. For mine Check out my free wine bottle stand plan. I used a 1-1/4″ Forstner bit to cut the holes in these.
---
Finishing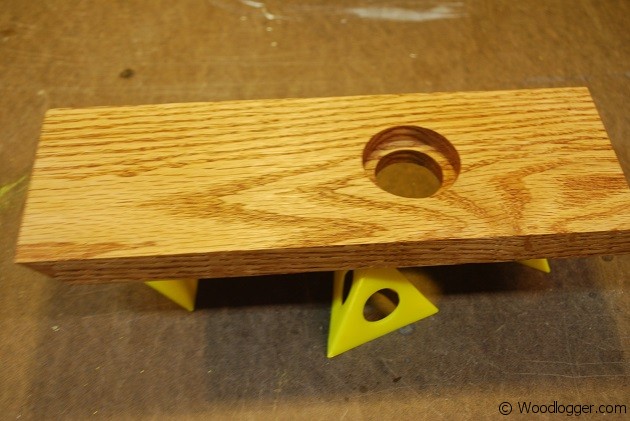 To finish this, I sanded the whole piece using medium and then a fine grit sandpaper. I stained my board with min-wax golden oak finish, and then used a glossy finish.

---
---
Enter your email if you want a free subscription to this site(we'll never share your email):